Selected Publications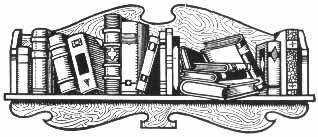 I am currently working in the field of distributed computing and algorithms: e.g. data dissemination and Internet robotics.

This is a list of my publications. Some belong to a previous life.

Send me e-mail at vliberatore@acm.org to request papers not available on-line.

A partial record of my papers is in my DBLP entry
Multicast-Based Data Dissemination
Q. Cai and V. Liberatore. Layered Multicast Scheduling for the L¥ Objective. Proceedings of the Eighteenth ACM-SIAM Symposium on Discrete Algorithms (SODA 07).
Jonathan Beaver's thesis
Application-Perceived Multicast Push Performance (with W. Zhang and W. Li). To appear in IPDPS 2004.
Middleware for Scalable Data Dissemination (with P. K. Chrysanthis and K. Pruhs). Middleware for Communications, Q. H. Mahmoud Ed., 2003.
An Optimized Multicast-based Data Dissemination Middleware. (with W. Li, V. Penkrot, S. Roychowdhury, W. Zhang, P. K. Chrysanthis, and K. Pruhs). In ICDE 2003 (demo session).
Middleware Support for Multicast-Based Data Dissemination: A Working Reality (with P. K. Chrysanthis and K. Pruhs). Preliminary Version. In WORDS 2003.
Circular Arrangements. Tech. Rep. EECS-02-11, CWRU (Revised version in ICALP 2002).
A Recursion-based Broadcast Paradigm in Wormhole Routed Mesh/Torus Networks (with X. Zhuang). In IPDPS 2002.
Multicast Scheduling for List Requests. In Infocom 2002, 1129-1137.
Broadcast Scheduling for Set Requests. In DIMACS Workshop on Resource Management and Scheduling in Next Generation Networks, 2001. Talk slides.
Congestion control for low-priority filler traffic. (with Brian Ott and Tim Warnky). In Quality of Service over Next Generation Internet, SPIE ITCom 2003, 73-82.
Dynamics and Characteristics of Filler Traffic (Thesis by Nasser Alzeidi), abridged version (source files).
Effects of Filler Traffic in IP Networks. In DIMACS Mini-Workshop on Quality of Service Issues in the Internet, 2001.
Pushing Politely: Improving Web Responsiveness One Packet at a Time (with Brian D. Davison). Tech. Rep. DCS-TR-415, 2000. Abstract. Revised version in PAWS 00, Talk slides.
Scheduling Jobs Before Shut-Down. Tech. Rep. 99-72, 1999, UMIACS. Abstract. Revised versions in SWAT 2000 and © Nordic Journal of Computing
Data Dissemination on the Web: Speculative and Unobtrusive (with Brian D. Davison). Tech. Rep. 99-23, 1999, UMIACS. Abstract. (Revised version appeared in Performance Evaluation Letters).

Caching and Scheduling for Broadcast Disk Systems. Tech. Rep. 98-71, 1998, UMIACS. Abstract. (Revised version to appear in ALENEX 2000 and in the Journal of Experimental Algorithmics). Talk slides [Microsoft Explorer, PNG].
Broadcast Disk Paging with a Small Cache, Tech. Rep. TR98-36, 1998, DIMACS. Abstract.
On Broadcast Disk Paging © SIAM (with Sanjeev Khanna), SIAM Journal on Computing.
Internet Robotics and Network Control Systems
Click here for the most updated list of publications in this area.
Modeling
Register Allocation
Others
Doctoral Thesis

Efficient Replacement Strategies in the Memory Hierarchy. (PostScript file with bzip2 compression)
---

Home Page of Vincenzo Liberatore
---
Vincenzo Liberatore / vliberatore@acm.org